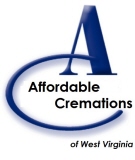 Jake Chapman
LIC/Cremation Specialist
info@ACofWV.com
We would like to take a few minutes and introduce you to our area's newest choice in cremation options. At Affordable Cremations of West Virginia, our goal is simply to provide you with the necessary information to make informed decisions regarding cremation services. The final choices are yours and yours alone.
With over 30 years of experience serving families, we understand there are many ways to celebrate the memories, careers, achievements and hobbies of a special person who is no longer with us. If we have learned one thing over the years it is this: Everybody knows you differently. This knowledge many times is relationship specific. No one knows a husband like his wife, a parent like the child, a co-worker or friend like their family, even when it is the same person. That's life and humanity.
By choosing Affordable Cremations of West Virginia, our promise is to first, listen. Listen as you tell the story of this special person. Regardless of the relationship, the common denominator is the fact that this person is special to you. By allowing us to help you honor this life in a way that is as unique as them, our team will offer to you our experience that together can create the perfect celebration.
Secondly, we promise to guide you through the options and choices available to create this experience. From the simple to the extraordinary, the choice is yours. Finally, we promise to execute our plans with as much time and energy as it takes to achieve our goals. And our promise is to do this at an affordable price.
Many people think funerals just happen, and sometimes they do. Other times, it is an event. A life event that is planned for is an event that leaves people with a good feeling and a happy memory. Wouldn't you want your final life event to do the same?
We welcome the opportunity to talk with you further by email, telephone or, better yet, in person.